Around 51 people have been killed and more than 400 injured, since the protests began on March 30, majority of them by live ammunition fire.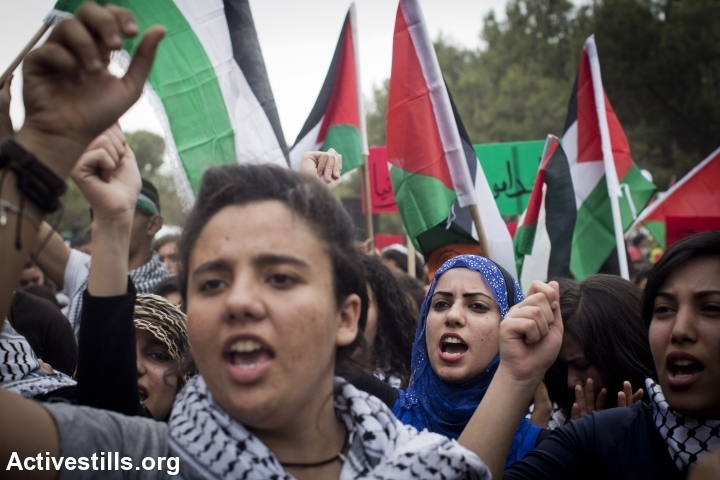 By Umer Beigh/ The Dawn News/ May 07, 2018
Despite international criticism against the use of lethal force against unarmed Palestinians, in a recent response to a petition at Israel's High Court, the Israeli government claimed that human rights laws are not applicable to the ongoing protests.
"The Palestinian protests on Gaza's border fall into the 'state of war' category; thus human rights laws do not apply to the [Israeli army's] rules of engagement in this regard," state attorneys asserted in response to petitions filed by a number of human rights groups.
Continuing its use of live ammunition against civilians protesters, Israeli forces injured at least 350 Palestinians at the Gaza border. During the sixth Friday as part of the Great Return March, Palestinians protested near the high security fences manned by Israeli snipers and tanks. Thousands of Palestinians are marching towards the border as part of the 45-day long Land Day protests event against Israeli occupation.
Read More: Israeli Human rights groups ask Soldiers to Disobey 'Illegal' Orders to Shoot Unarmed Palestinians
According to the Palestinian Health Ministry, around 51 people have been killed and more than 400 injured – a majority of them by live ammunition fire – since the protests began on March 30, Among the dead and injured are a number of children, journalists and medical workers who were targeted by Israeli sniper fires, which is a gross violation of international law.
On Sunday morning, Israel launched an airstrikes against various positions in Gaza, which it claimed was the 'launchpad' for flaming kite attacks on Israel. Earlier, some Palestinian protesters had launched the incendiary kites, which sparked a small fire in fields inside "Israeli territory".
No Palestinian was killed in Friday's  protests but humanitarian organisations have warned that the death toll is likely to increase looking at the pattern of Israel's response against protesters.
Hamas spokesman, Ahmed Abu Retaima said that the organisation is "working to bring out more than 100,000 people for the march" which took off from the Gaza Strip and the West Bank, in coordination with Palestinians abroad, and with Israeli Arabs and a large portion of Palestinian refugees living in Lebanon, Syria and Jordan. Many of these sections took part in earlier protests. .
On April 20, four civilians that included 14-year-old Muhammad Ibrahim Ayoub was shot dead by a sniper and more than 700 were left wounded. A week later, seven other civilians were fired upon on April 27 and 29 in separate incidents.
Read More: Resisting the Occupation: Palestine's Great Return March
The Land Day protests commemorate the incidents after Israel's decision in 1976 to confiscate almost 5,000 acres of land inhabited by Palestinians. In the ensuing protests, six unarmed Palestinians were killed Israeli forces.
Ongoing demonstrations are scheduled to conclude on May 15, which the Palestinians mark as Nakba, the day of catastrophe, when the Palestinians were expelled from their land.