Accused of war crimes in Yemen, the coalition is backed by US, UK and France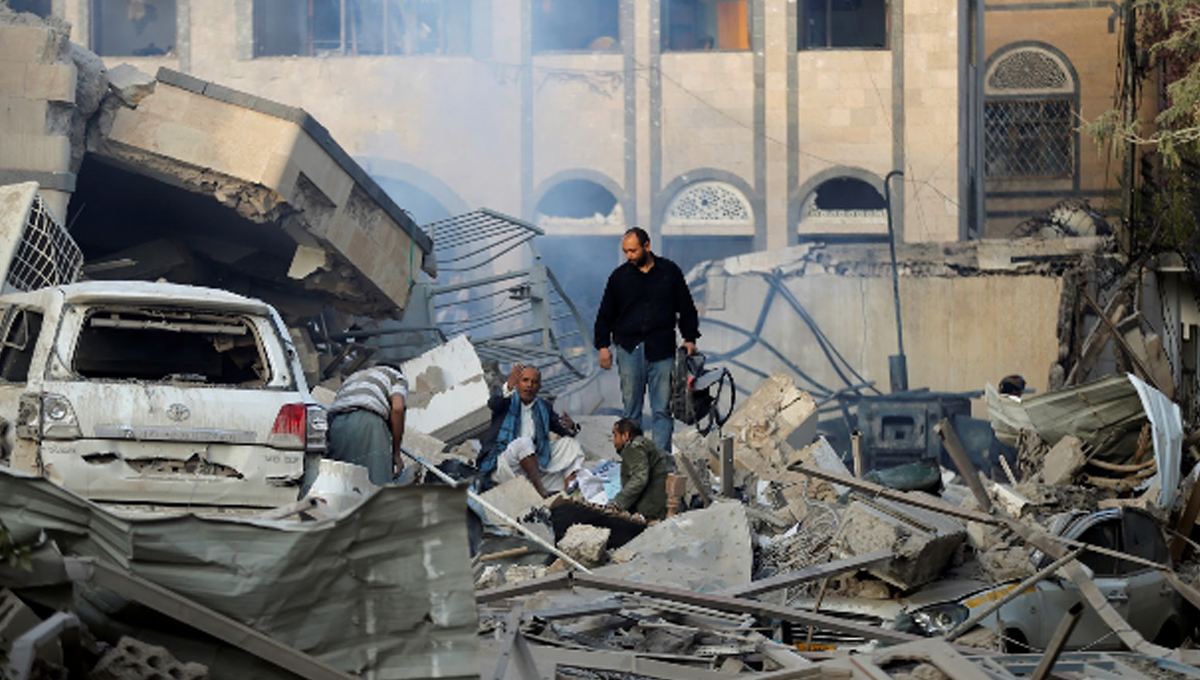 by The Dawn News/ June 14, 2018
Defying appeals by a host of international agencies which warned of a catastrophic humanitarian disaster, the Saudi-UAE-led international coalition launched an an attack on the Yemeni port city of Hodeidah  on Wednesday. The assault is likely to lead to the death or displacement of nearly 250,000 people in the city. A special session of the United Nations Security Council will be held on Thursday afternoon to discuss the issue.
Providing  support to a ground offensive led by troops loyal to deposed President Abd Rabbuh Mansur Hadi, Saudi and Emirati air force jets are reported to have pounded the city that is controlled by Houthi forces. Reports state that over 5,000 coalition troops are involved in the battle, reinforced by artillery and tanks from the UAE, as well as mercenaries from around the world. Four soldiers of the United Arab Emirates are believed to be among those killed in the assault. Accused of war crimes in Yemen, the coalition is backed by US, UK and France.  Houthi forces are believed to have responded with attacks on coalition warships in the Red Sea.
Irrespective of the result, the battle is likely to lead to the destruction of the port city. Around 600,00 people live in the city and its vicinity.  Almost 90% of Yemen's imports enter through Hodeidah, which is a major entry point for much-required humanitarian assistance. A coalition-led blockade of the port is believed to have pushed nearly 8 million civilians in the country to the brink of starvation. It is likely that if the coalition forces are able to capture the city, they may continue the blockade in some form to apply further pressure on the nearly 18 million people who live in areas under Houthi influence.
On Monday, Saudi aircraft bombed a cholera treatment centre (CTC) operated by medical organisation Médecins Sans Frontières (MSF) in Abs, despite the structure clearly being identified as a medical centre. Calling the attack as "unacceptable", the MSF said that it had provided the GPS coordinates of the CTC facility to Saudi Arabian forces on more than 12 occasions. The 2016 cholera outbreak in the country, one of the largest in the world, claimed more than 2,200 lives and many as 1 million people were affected.
Nearly  10,000 people are estimated to have been killed and 3 million displaced in the three-year conflict.